Today has probably been my favorite day so far. I've had a great time, and the sites we visited were especially impressive and beautiful. We strolled along the promenade to get one last view of the Sea of Galilee and to look for cats again. After that, we had breakfast in the Caesar Hotel one more time.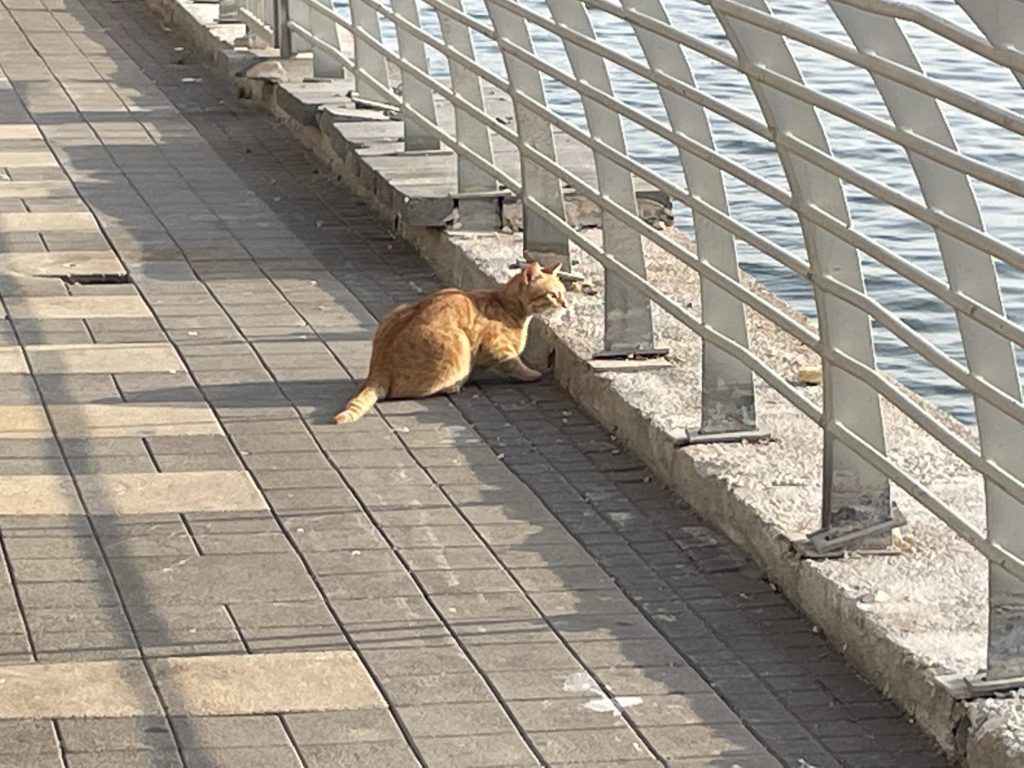 Our first stop today was Bet She'an. This is not a biblical site, but it is, as my dad calls it, "archeological eye candy." This is not an understatement, as a lot of the city has been uncovered. We got to see a theater, an intact road with pillars and mosaics, and to top it off, a stunning view of the ruins from the top of a nearby tel.
Next, we visited Qumran where most of the Dead Sea Scrolls were found. We saw the caves they were found in from a distance, and then we had lunch there. Afterwards, a very small few of us went to check out the hiking trails by the caves. Some of the group went a short way along the trail, but it began with a steep edge by a cliff, and when I got scared trying to keep my balance, my mom refused to let me go any farther. I'm grateful that she did— the whole trail looked pretty intense.
Our last tour of the day was Ein Gedi. This is the biblical site where David hid from Saul and then cut a piece of his cloak. While we have no idea which cave in Ein Gedi it was, the scenery was beautiful all the same.
We then drove to our new hotel by the Dead Sea. After setting up, we walked down, and floating in the sea was the coolest thing. Because it's so full of salt, the buoyancy is much stronger than any other body of water. It is also the lowest point on Earth.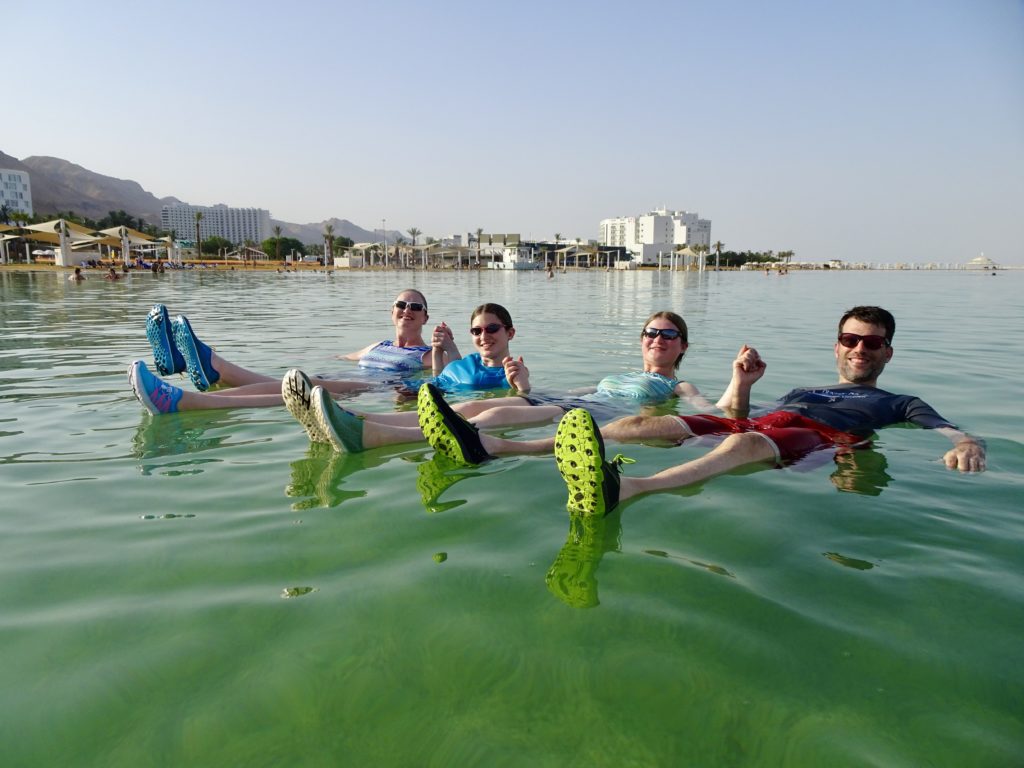 After a nice dinner, we settled down for the night. Excited to continue touring tomorrow.