My day started very early this morning, and let me tell you, it's been a packed day. I quickly got ready, and then my dad and I went for a short walk by the Sea of Galilee. We also saw a lot of cats. After we went back inside the hotel for a quick breakfast, we boarded our bus and began touring.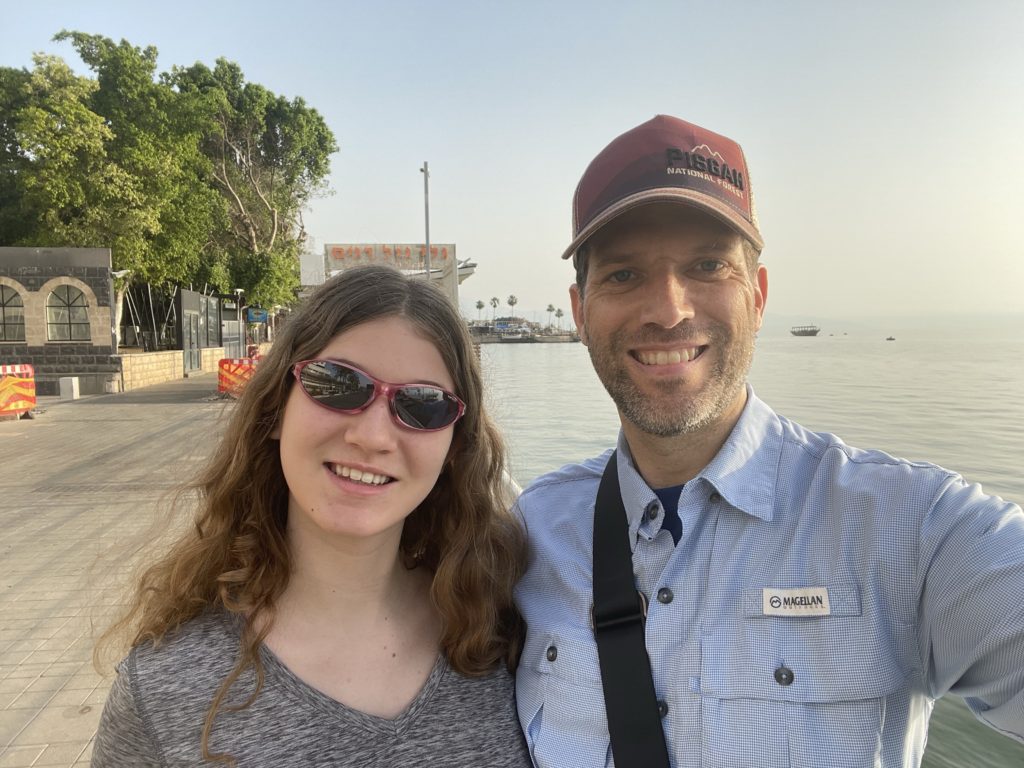 Our first stop was the ruins of the ancient city of Zippori, also known as Sephoris. While this city is not a biblical site, it was one of the biggest cities during the time of Jesus. We saw the ruins of a synagogue, a theater, a house with a mosaic floor, a crusades watchtower, and a giant road that even still had the marks where children in ancient times would play games.
The next area we visited was the Arbel Cliffs. While this is also not an official biblical site, it was quite beautiful, and I think you could see at least an eighth of Israel from the top.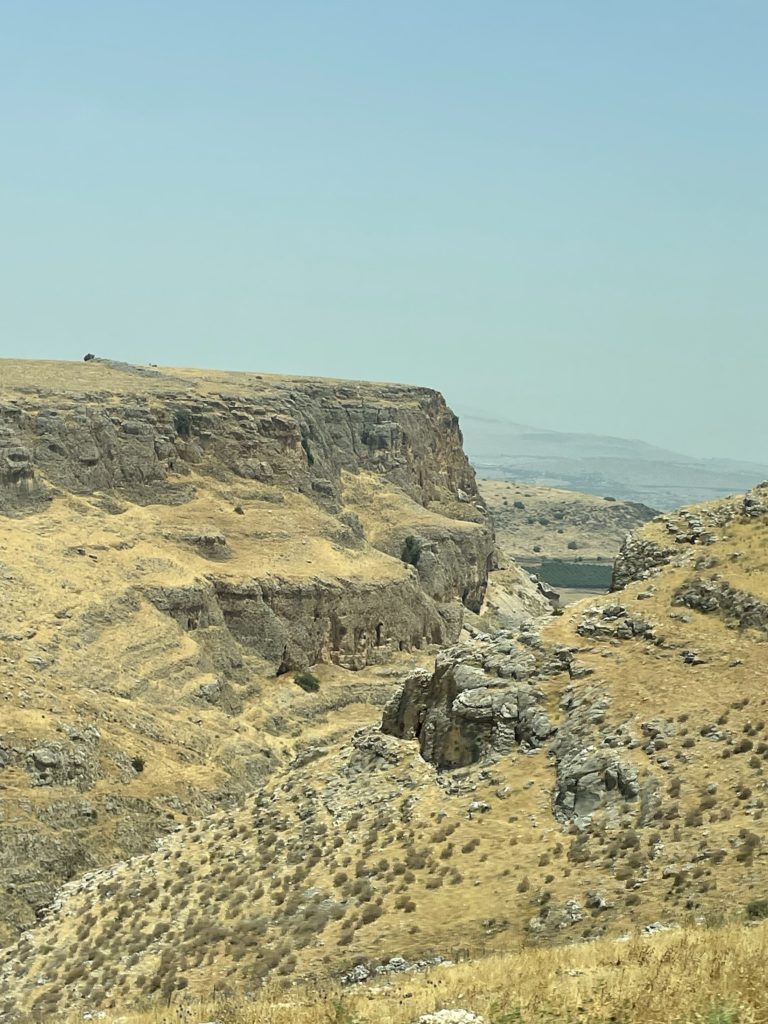 We then traveled back to Tiberius, and we boarded a boat to sail on the Sea of Galilee. It was crazy sailing on the Sea where Jesus walked on the water and calmed a storm. I also sung the Sea of Galilee song on the Sea of Galilee, so that was kind of awesome.
After this, we went inside and saw an ancient boat dated back to the time of Jesus. There's no way to know, but it's possible that it belonged to Him and His disciples. It was also fascinating to learn about their process of preserving the boat and getting it on land.
After stopping for lunch, we headed to Capernaum, which was an amazing area. The most notable part was probably when we stood inside the ruins of a fourth century synagogue that was built on the foundation of the one where Jesus taught the Bread of Life sermon. It was crazy standing so near where He stood.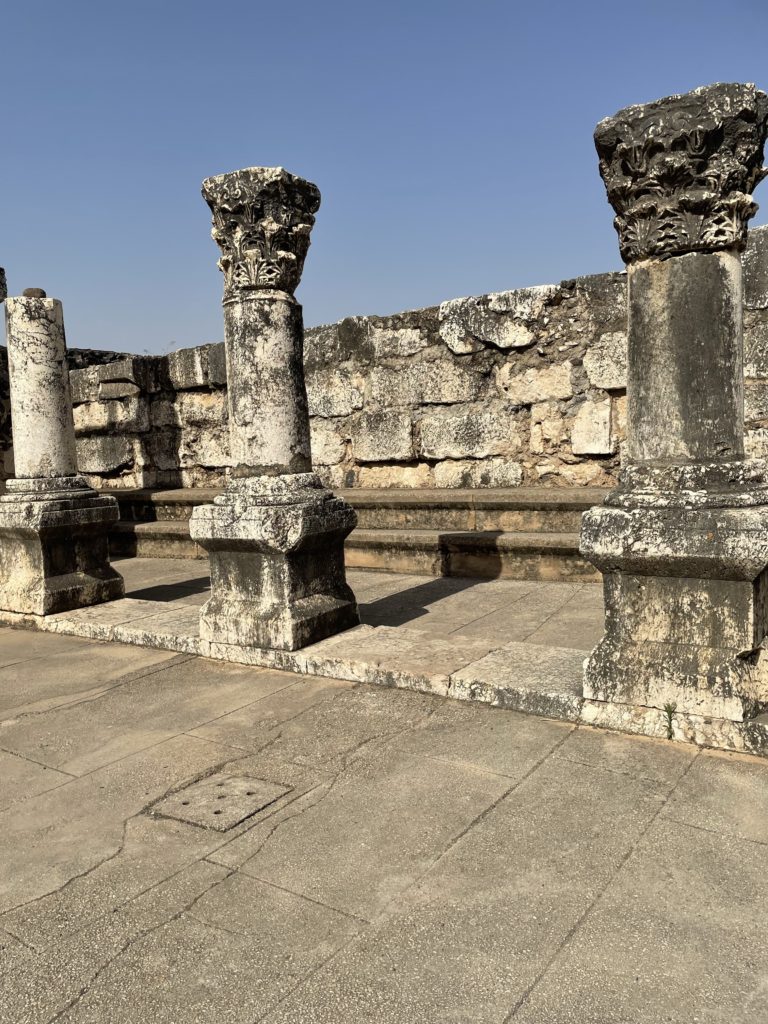 Our next stop was the Mount of the Beatitudes. This mountain is an entirely traditional sight, as we have no idea where the Sermon on the Mount was taught. Still, the gardens and the church building were quite beautiful.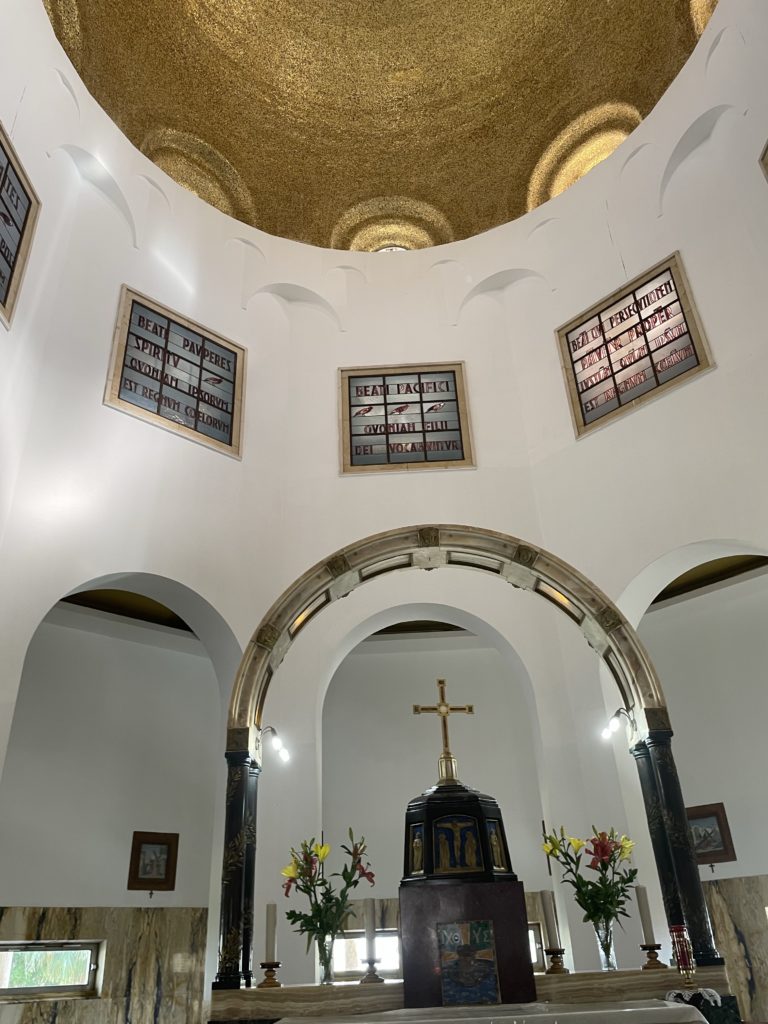 The final location we visited was Magdala. This is very likely where Mary Magdalene, the woman Jesus healed of seven demons, was from. The ruins of the residential areas were surprisingly intact.
After we came back to the hotel and cleaned up, we had a nice dinner in the hotel dining room. We then went for a walk by the Sea of Galilee, and my mom had quite a lot of fun hanging out with the cats.
I'm very excited for tomorrow when we tour Nazareth, Tel Dan, Caesarea Phillipi, and likely the Golan Heights.