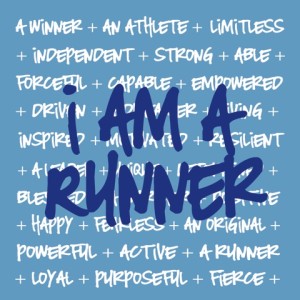 I AM A RUNNER….
Just finished the 8th run of my comeback this morning. After starting with 4 runs my first week, I only got in 2 last week. I was supposed to run with Brian on Friday but slept through my alarm. Then I was not able to run over the weekend because Olivia was out of town at a retreat. That meant that I only completed 6.4-miles total last week, which is not where I was aiming. Also, after losing 1.5 lbs the first week, I gained it all back plus an additional 1.5 lbs last week. This trend has to change!
So far this week I'm back on track with runs of 4.4-miles (Monday) and 5-miles (Today). Both of these were with Brian in the Bellevue area, and overall I feel surprisingly good. The HOKA ONE ONE Cliftons are working out well so far, and I'm excited to see how they fare on even longer runs once I get back in shape. I'm headed out of town tomorrow morning, but still planning to get in runs on Friday and Saturday.
During our run this morning, Brian and I were sharing marathon stories, and it really brought home to me how much I miss racing. Now I'm trying to decide if I should aim for my comeback marathon this fall or target next spring. Whatever the case….I've got a long way to go.
I AM A RUNNER! < Click here for all "I Am A Runner" Posts