Today was quite a good day. We spent a lot of time in Jerusalem, and we saw a lot of cool things. The day started, as always, with a nice breakfast in the hotel dining room.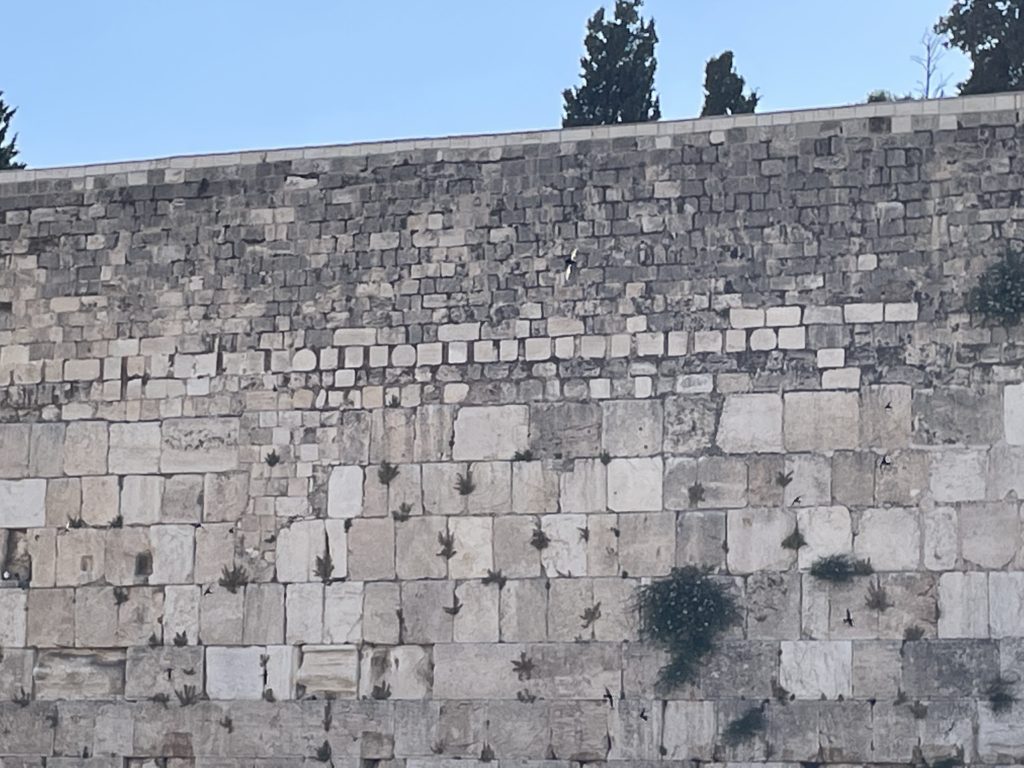 Our first stop was the Western Wall in the Jewish quarter of the city of Jerusalem. This is where Jews and Christians alike come to pray and read scripture. This wall is the only part of the Temple Mount that was there back in Jesus's day, so He would've seen it.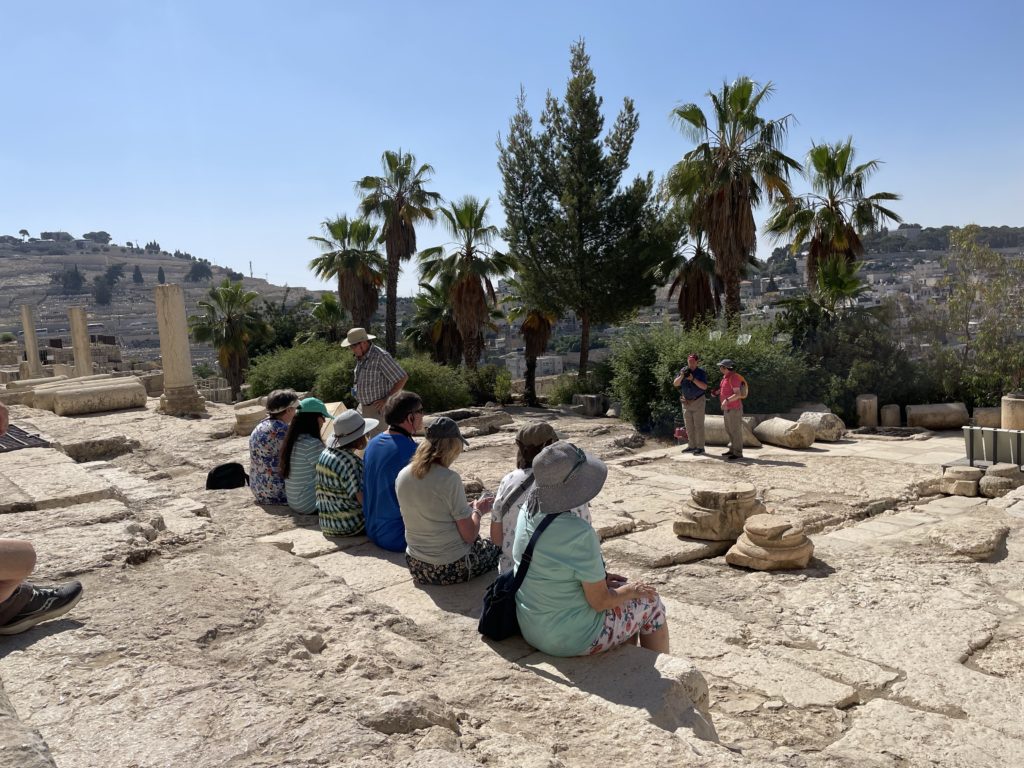 We then saw the southern steps that would've led to the temple in Jerusalem during Jesus's time. We know for a fact that He walked on those very steps we were sitting on, and that was incredible.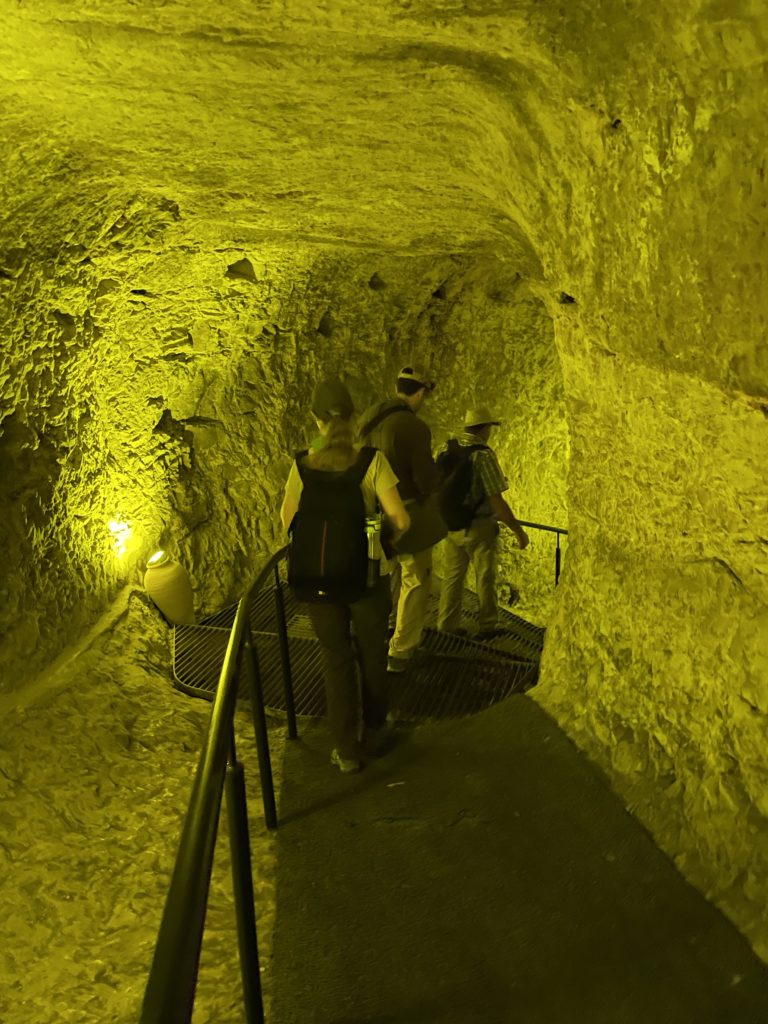 After this, we visited the remains of the city of David. This included walking through ruins of the city and multiple water systems. The final tunnel was not easy for my mom, as she has claustrophobia, but she did a great job getting through it. The fact that it was all so intact was crazy.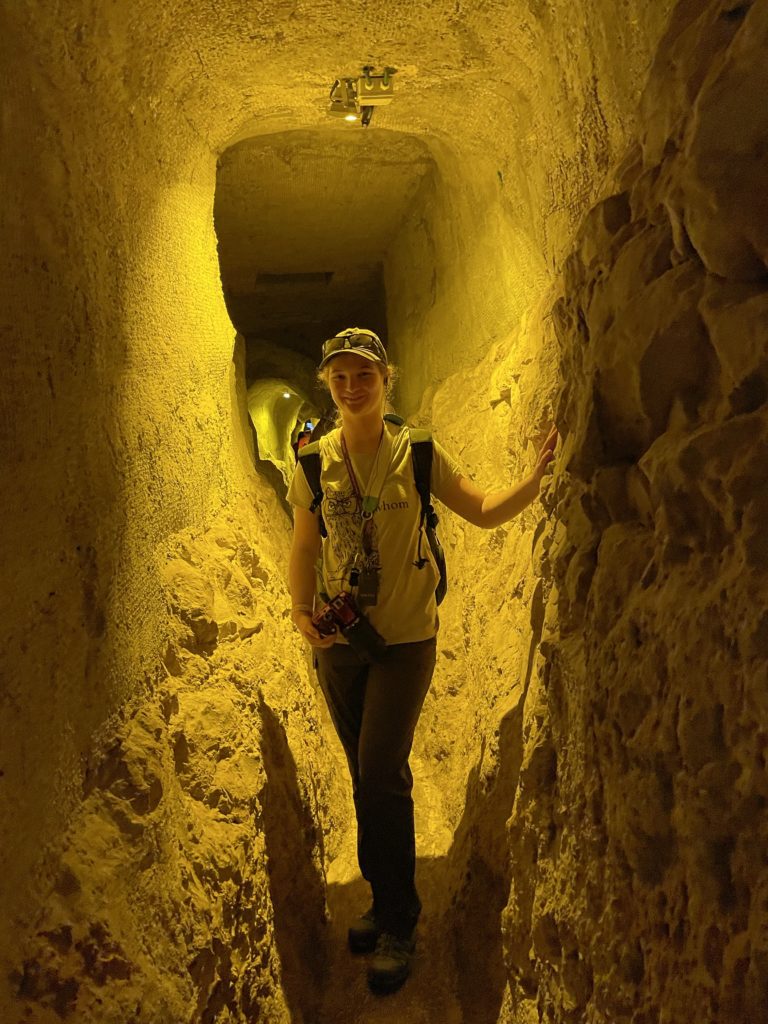 When we emerged from the water systems, we headed to the ruins of the Pool of Siloam and the Pilgrimage Road. The Pool of Siloam is where the blind man in John 9 was healed and we know for a fact that Jesus Himself walked along the Pilgrimage Road.
Next, we visited the Church Saint-Peter in Gallicantu. It was built over what is thought to be Caiaphus's house. The whole church was incredibly beautiful. After this, we visited two traditional sights, the tomb of David, and the upper room. There's no way to know where these are, but it was cool all the same.
Finally, we went back to the Jewish quarter, got some lunch, and explored the Byzantine cardo. This would have been a street filled with many shops. The road and pillars were very intact.
After returning to the hotel and straightening up, we had a lovely dinner, and I had a plenitude of chocolate delicacies for dessert. It's probably the best dessert I've had this whole trip. Tomorrow, we continue touring Jerusalem as well as the Mount of Olives.