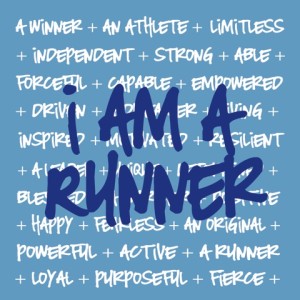 I AM A RUNNER….though anyone examining my activities over the past 6 months would have a hard time finding any evidence of this. I stopped running, disconnected from my running group, started eating anything in front of me, and have just generally let myself go the past few months.
I know running is part of my DNA, but I've allowed LIFE to completely get in the way. Personally, this has been a very emotionally trying time, and I've allowed it to overwhelm me. The irony is that running has been the BEST emotional outlet for me, and probably would have greatly helped my overall emotional health during this season of my life.
In recent weeks my neglect of running and healthy living has begun to make me ANGRY!
When I look at myself in the mirror….I get ANGRY
When I see how much weight I've gained….I get ANGRY
When I think about how I feel….I get ANGRY
When I remember where I used to be….I get ANGRY
Well, it's time to stop just being ANGRY and actually starting WORKING. To that end….Yesterday morning I met my friend Brian and we completed a very humbling 2-mile run together on the Harpeth River Greenway. It was a long way from completing a 3:12 marathon, but it's a start. I also ordered a new pair of running shoes last night, and plan to meet Brian again tomorrow morning.
I'm hoping to pick out a fall race soon to target as further motivation to keep going. This will likely be a half-marathon, with my eyes on a return to marathoning next Spring.
I AM A RUNNER! < Click here for all "I Am A Runner" Posts