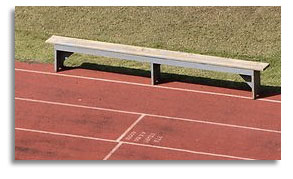 Tonight I got back to cross-training after my laziness and apathy last week. However, that's about the only good news that I have to share. The whole time I was on the elliptical, I was watching the continuing coverage of the Boston Marathon explosions on various new outlets. It was also during this time that the first reports came out that one of the 3 dead was an 8-year-old child.
This is just so incredibly sad and unthinkable! How could anybody possibly do something like this? All attacks of this nature are hideous, but somehow this seems closer to me than most others. I guess it is because this happened during a marathon! I've participated in 13 marathons over the past 4 years, and would dearly LOVE to run in the Boston Marathon!
Today started out with a mix of emotions anyway. The selfish part of me was a little depressed about having never qualified for Boston, and wondering if I would ever make it there considering the daunting standards for men. Another part of me was excited for all of my friends that would be toeing the line in Hopkinton this morning. I kept tracking all of them online from their start during the late morning until most of them finished in the early afternoon.
When all but two of my friends had finished the race, I saw the initial reports of two explosions. Once the severity of the situation became apparent, a number of us here in Nashville began frantically trying to get any information we could about their condition. Initially we were able to touch base with everyone except for our friends Dan and Vicki, who had not finished the race. Thankfully we heard from them about an hour later, and they are both OK. Vicki later posted the following on her Facebook account:
I'm ok. Heard the explosion but thought it was fireworks. Rounded the corner for the last 400 meters and they stopped the runners. I saw the smoke. My boyfriend got knocked down twice from the explosion and has temporary (we hope) hearing issues now. So thankful I needed to walk when I did or it could've been me, too. Horrific!
All of this puts my initial selfish emotions into perspective. I'm thankful that my friends are OK. I'm thankful that I was NOT in Boston today. I will continue to pray for those affected by the explosions today.