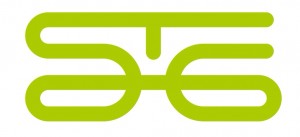 Tuesday's Run
Yesterday was a scheduled 8-miler at "easy" pace. I met Brian and Nathan at the Edwin Warner Nature Center for a run in the park and on the Harpeth River Greenway. My legs were very tired, but overall the run went ok. I do wish that I could push the pace a little faster, but at this point I'm happy simply be getting in all the scheduled miles. This is especially true considering the heavy humidity. Here's a breakdown of our splits:
Today's Run
Since I have a day-trip to Ft. Lauderdale tomorrow for a speaking engagement, I needed to move a few things on my schedule around this week. This meant that I got to do a solo track workout this morning at the Hading Academy track. Even though I despise doing track work by myself, this workout actually went really well.
I did the week 2 "speed" workout prescribed in the Hansons Advanced Training Plan. This was 8 x 600m with 400m recovery in-between each interval. This equates to 3-miles of intervals and 2-miles of recovery. Based on my goal marathon time of 3:15, the target splits for this workout are 2:26. While, this is the goal, the Hanson brothers really emphasize not exceeding your target pace, and even make their athletes do sets of push-ups for every second they exceed their goal.